Magnesium in poplar leaves from Halle and Leipzig
Lower magnesium levels in Halle
Magnesium is an essential element for plants and animals and uptake as well as internal body concentrations are regulated.
Magnesium levels in and on poplar leaves from Halle are slightly lower compared to Leipzig-poplars. As both sites are within the sphere of influence of the industrial region of Bitterfeld, it is assumed that local emitters contribute to the higher magnesium levels in Leipzig poplars.
Routine sampling of poplar leaves at the sampling site Transect Halle-Leipzig was discontinued in 2014.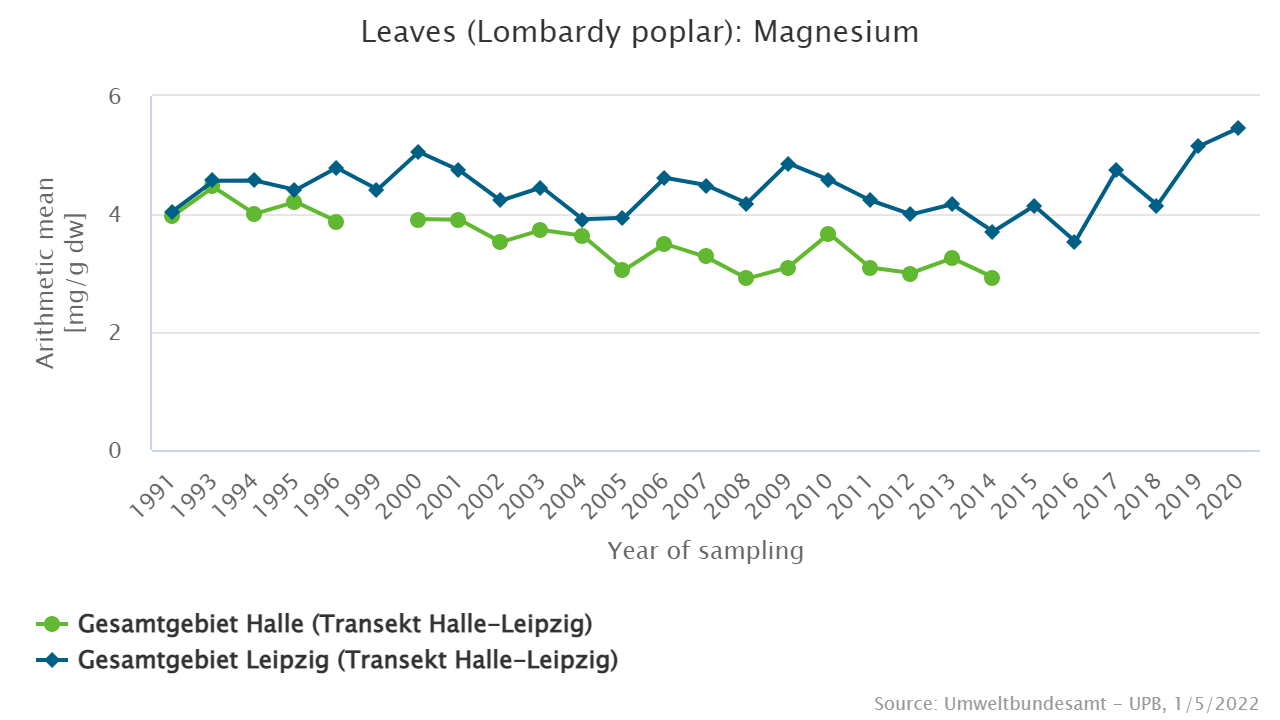 Updated at: 2022-01-11
Recommended profiles
Specimen
A deciduous tree typical of ecosystems close to dense conurbations and an indicator for the characterisation of the immission situation during the vegetation period.
Analytes
Naturally occurring non-toxic alkaline earth metal
Sampling area