Copper in blue mussels from the North and the Baltic Sea
Higher copper levels in mussels from the Baltic Sea
Copper is an essential element for all higher organisms and its body concentrations are regulated. Nevertheless, high concentrations of bioavailable copper may be toxic. Copper exposure is especially high for filter feeders like mussels which take up both, particle-bound and dissolved copper and are capable of accumulating quite high concentrations.
Copper levels in blue mussels from the North Sea are lower compared to Baltic Sea mussels. This reflects differences in natural copper concentrations between the North and the Baltic Sea.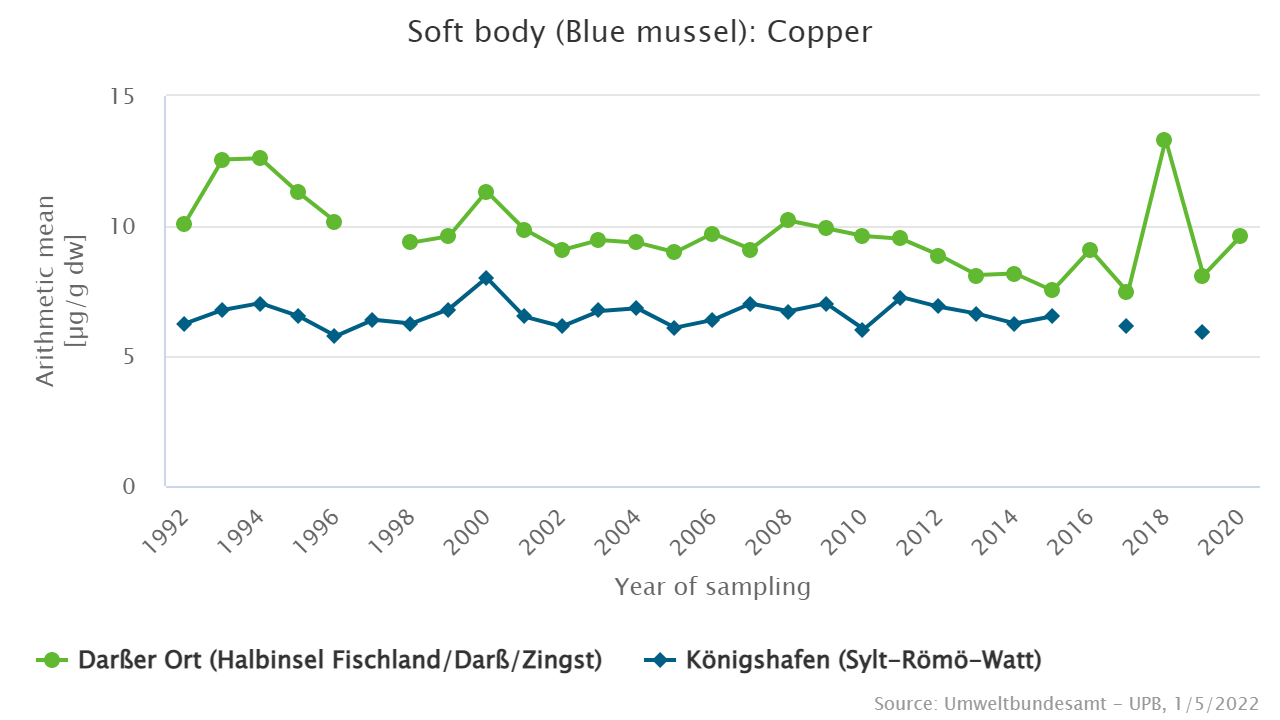 Updated at: 2022-01-11
Recommended profiles
Specimen
One of the most important edible mussel species common in the North and Baltic Sea
Analytes
Common metal widely used by humans
Sampling area
National Park in the largest brackish water (Bodden) habitat of the world.

National park in the world largest connected sand and mud flats.