Thallium in spruce from the
Harz

and the

Saarland

Historical industrial emissions cause high thallium contents in spruce from the Harz

Thallium is a trace element of many minerals. It has a high potential for bioaccumulation.

Thallium contamination is high in spruce shoots from the catchment area of the upper Ilse river in the Harz, sampling site Oberes Ilseeinzugsgebiet. This is probably a result of historical emissions from the metallurgical industry and contaminated upper soils layers. Significantly lower thallium levels are found in spruce from the sampling site Warndt 1, Fuchsborn from the Saarland conurbation.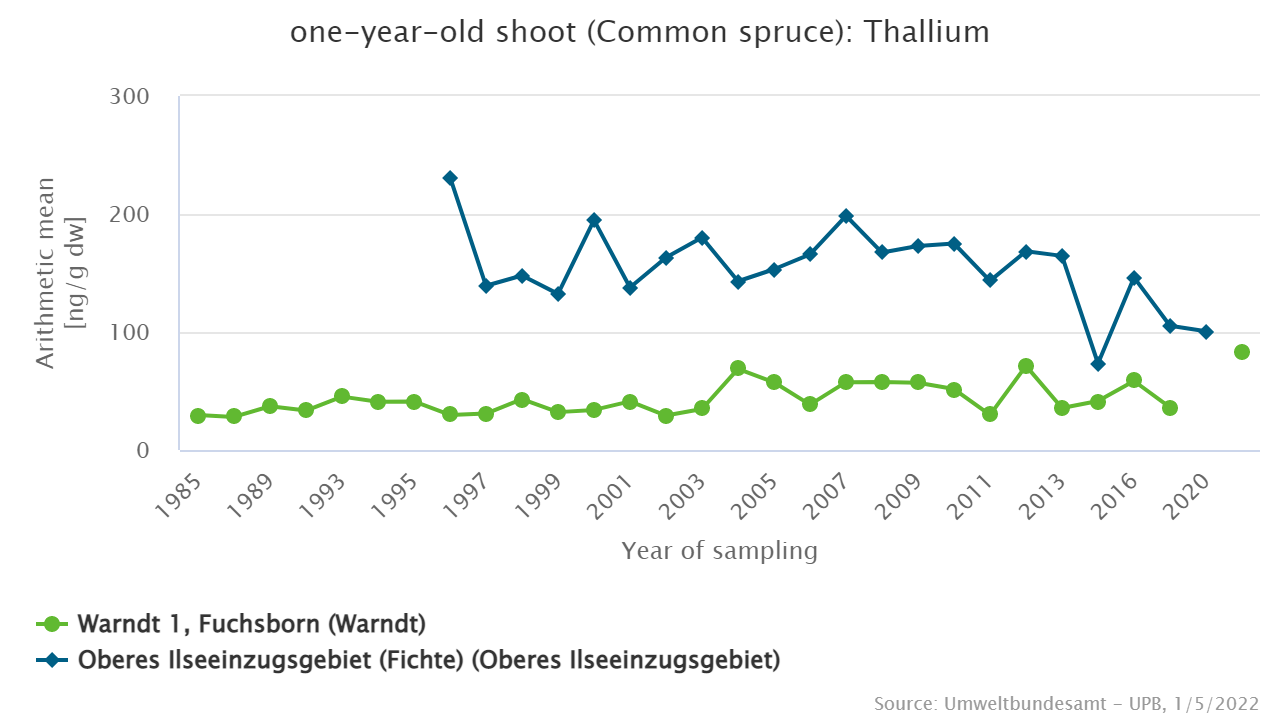 Recommended analysis examples
Recommended profiles
Specimen
A major primary producer in semi-natural and anthropogenic affected ecosystems.
Analytes
Rare element which occurs naturally as trace element in many minerals
Sampling area
Germany's largest forest national park

Important, old-industrialised conurbation in Germany.