Iron in pine shoots from the Dübener Heide
Significant decreases in iron contents since the early 1990s
Iron is essential for plants and animals and its uptake and body concentrations are regulated. Under the Environmental Specimen Bank the iron contents analysed in pine shoots reflect both, incorporated iron and iron adsorbed to the surface of the shoots which originates from iron-containing dusts transported in the atmosphere.
Since the beginning of the 1990s, iron contents in one-year-old pine shoots from the Dübener Heide have decreased significantly. This is probably due to improved emission regulations accompanied by numerous close-downs of factories at the nearby industrial region Bitterfeld.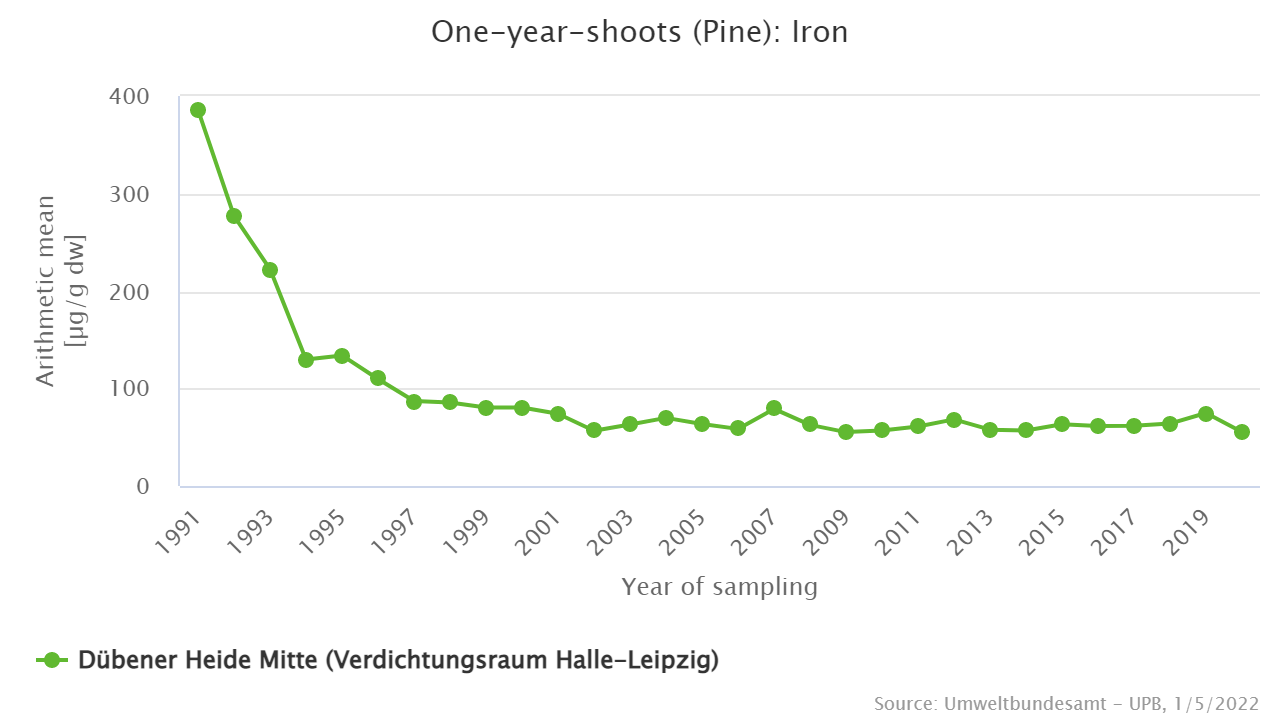 Recommended profiles
Specimen
A major primary producer in semi-natural and anthropogenic affected ecosystems.
Analytes
Naturally occurring transition metal
Sampling area